QT Fabrics is known for our variety of licensed fabrics. We are proud to collaborate with licensors as a way to bring specific themed or branded fabrics to our customers.
What is your favorite?
BROWSE LICENSES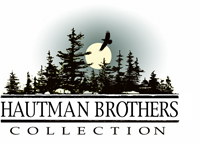 Hautman Brothers
The Hautman Brothers have established themselves among America's foremost wildlife artists. All three brothers have received numerous honors and awards, they are a part of the Smithsonian's permanent collection, and have dominated many state and national duck stamp competitions, specifically the coveted Federal Duck Stamp Contest.
©Hautman Courtesy of MHS Licensing.
COLLECTIONS WITH THIS LICENSE