Our QT Fabrics team extends beyond our employee-owners. We work with creative and dedicated artists to expand our in-house studio talent. We are committed to providing an array of collections suited to many different styles. Collaboration is the QT Fabrics way!
BROWSE DESIGNERS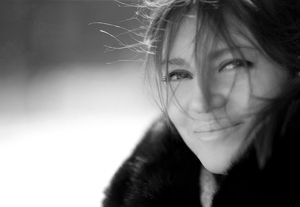 Caroline Benchetrit
Benchetrit is a self-taught painter and sculptor. In 1996, she left behind a business and academic career, including MBA and Ph.D at Montreal's Ivy League McGill University, to pursue her artistic dreams. Her signature-style paintings and life size sculptures, in both ceramic and bronze, are collected on three continents, have been exhibited through more than 20 galleries in North America and have been widely published in accredited art journals.
In 2008, Inside Entertainment Magazine, featured Benchetrit as one of Canada's "Top 6 Up And Coming Artists", and in 2010 Benchetrit launched her own licensed brand and began successfully licensing into the apparel industry. In 2012 Benchetrit launched a collector's edition of life size bronzes which are represented on three continents and handled through renown auction houses like Christies, New York.
Benchetrit's signature style is inspired by a world "Without rules, reminding us of a passionate moment in time where joy breaks all boundaries and dreams come true because you believe they do!"
COLLECTIONS BY THIS DESIGNER