Our QT Fabrics team extends beyond our employee-owners. We work with creative and dedicated artists to expand our in-house studio talent. We are committed to providing an array of collections suited to many different styles. Collaboration is the QT Fabrics way!
BROWSE DESIGNERS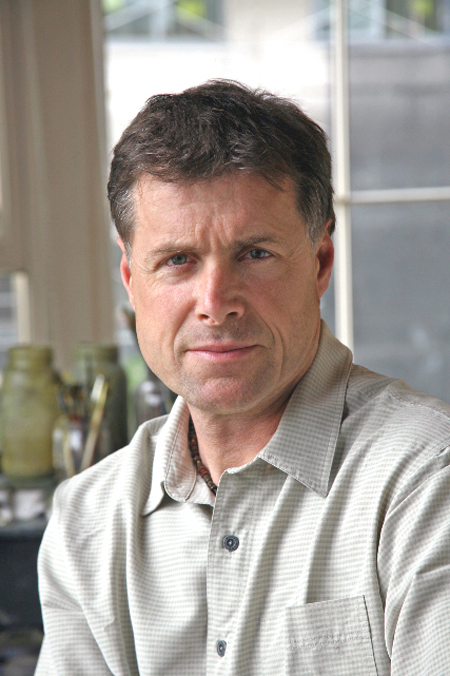 Robert Bissell
Robert Bissell grew up in Somerset, England, and retains in his love of art, a love of rural life, Celtic legends and panoramic landscapes. His keen interest in visuals began at an early age while documenting life around him through photographs. Bissell has a bachelor's degree in photography from the Manchester College of Art, a master's degree in fine arts from the Royal College of Art in London, and is a self-taught painter. After a successful career in retail advertising, Bissell moved to San Francisco and decided to devote all his time to painting.
Bissell's work has been featured in numerous solo and select group exhibitions in galleries and museums throughout the United States and Europe. His paintings are part of many private and corporate (such as Southwest Airlines and Loomis Industries) collections, worldwide. .
His first major monograph, Hero: The Paintings of Robert Bissell, was recently published by Pomegranate Communications, a licensing partner of Bissell's, who have seen great success for several years with Bissell's works on jigsaw puzzles and stationery products.

Bissell's paintings explore the idea that animals have metaphysical importance to our own spiritual well-being. Early trib
COLLECTIONS BY THIS DESIGNER