Our QT Fabrics team extends beyond our employee-owners. We work with creative and dedicated artists to expand our in-house studio talent. We are committed to providing an array of collections suited to many different styles. Collaboration is the QT Fabrics way!
BROWSE DESIGNERS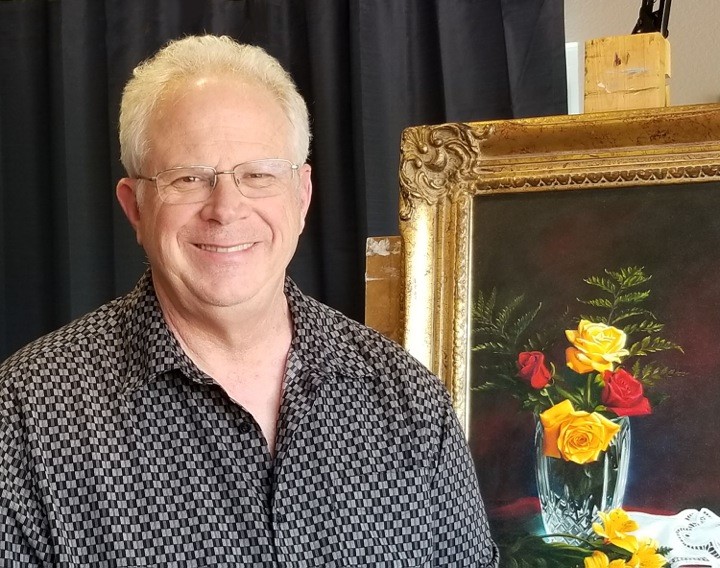 Jim Todd
10, under the instruction of his father. Jim studied commercial art in college, while pursuing private instruction in oils. He has exhibited his work in dozens of shows and galleries throughout the United States, and has received more than fifty awards. Jim was chosen as one of the top 100 artists for Arts in the Park's National Art Contest. In 1992 he received the Artist of the Year Award by the greater St. Louis Art Association. Jim went on to establish a career in commercial illustration, creating work for such companies as Disney, Lucas Arts, Activision, Mattel and many others. After retiring from the commercial illustration in 2011, Jim has returned to what he loves best, Oil Painting.
Jim continues to paint variety of subjects including still life's, landscapes and surreal images. With his ability to show intricate details to the viewer, who feel as if they can reach in and grasp the objects, he has established him self in the Trompe l'oeil tradition.
"I hope that viewing my work will encourage other to explore their imaginations and expand their abilities"
Galleries and Exhibitions.
Jerome Artist Cooperative, Jerome
Art Expo, New York
Montage Gallery, Florida
Exposures Gallery, Sedona
Oklahoma Arts Festival, Oklahoma City
Midwest Salute to the Masters, Missouri
Downtown Arts Festival, Minneapolis, Minnesota
Ann Arbor Street Art Fair, Michigan
Arts in the Parks Top 100 Artist, Nationwide Tour
Honors
National Arts for the Parks, Nationwide art contest, Top 100 Artist
Artist of the Year, St. Louis Mo, GSLAA 1992
Cover Artist for Chess Life Magazine, featured artist May 1996
Grumbacher Award for Excellence in oil painting