Our QT Fabrics team extends beyond our employee-owners. We work with creative and dedicated artists to expand our in-house studio talent. We are committed to providing an array of collections suited to many different styles. Collaboration is the QT Fabrics way!
BROWSE DESIGNERS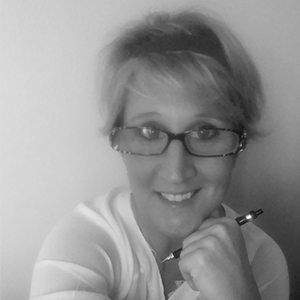 Christine Anderson
Christine is an energetic illustrator and surface pattern designer living in sunny Scottsdale, Arizona. She takes full advantage of the beauty that surrounds and nourishes her creative spirit by hiking and getting out in nature on a regular basis. She creates artwork that would add sunshine to anyone's day.
Born and raised in the Midwest (Iowa), Christine received her first art scholarship at the age of 8 and that is when she also fell in love with the smell of an art studio. She knew then that this would be her life. She started her first art business at the age of 13 and has been a self-employed artist ever since.
Though she had a very successful business for over 20 years as a muralist and furniture designer and painter, raising her 2 children with this business, Christine longed for her drawing board. She was featured in many magazines for her interiors, including Phoenix Home & Garden. Once her 2 children were safely in college, she decided to get back to her first love…drawing. Rendering her detailed artwork in color pencil and graphite is a favorite way of working, but she has been loving working in a looser style, painting in watercolor and ink and adding textures digitally.
To Christine, art is a process that is ever changing, growing and with no end. She loves learning by pushing, pulling and stretching her abilities. She received a BFA in Graphic Design and Illustration, with Honors, from Drake University.
She hopes you enjoy her fresh and fun artwork that combines a bit of realism with a touch of whimsy.