Our QT Fabrics team extends beyond our employee-owners. We work with creative and dedicated artists to expand our in-house studio talent. We are committed to providing an array of collections suited to many different styles. Collaboration is the QT Fabrics way!
BROWSE DESIGNERS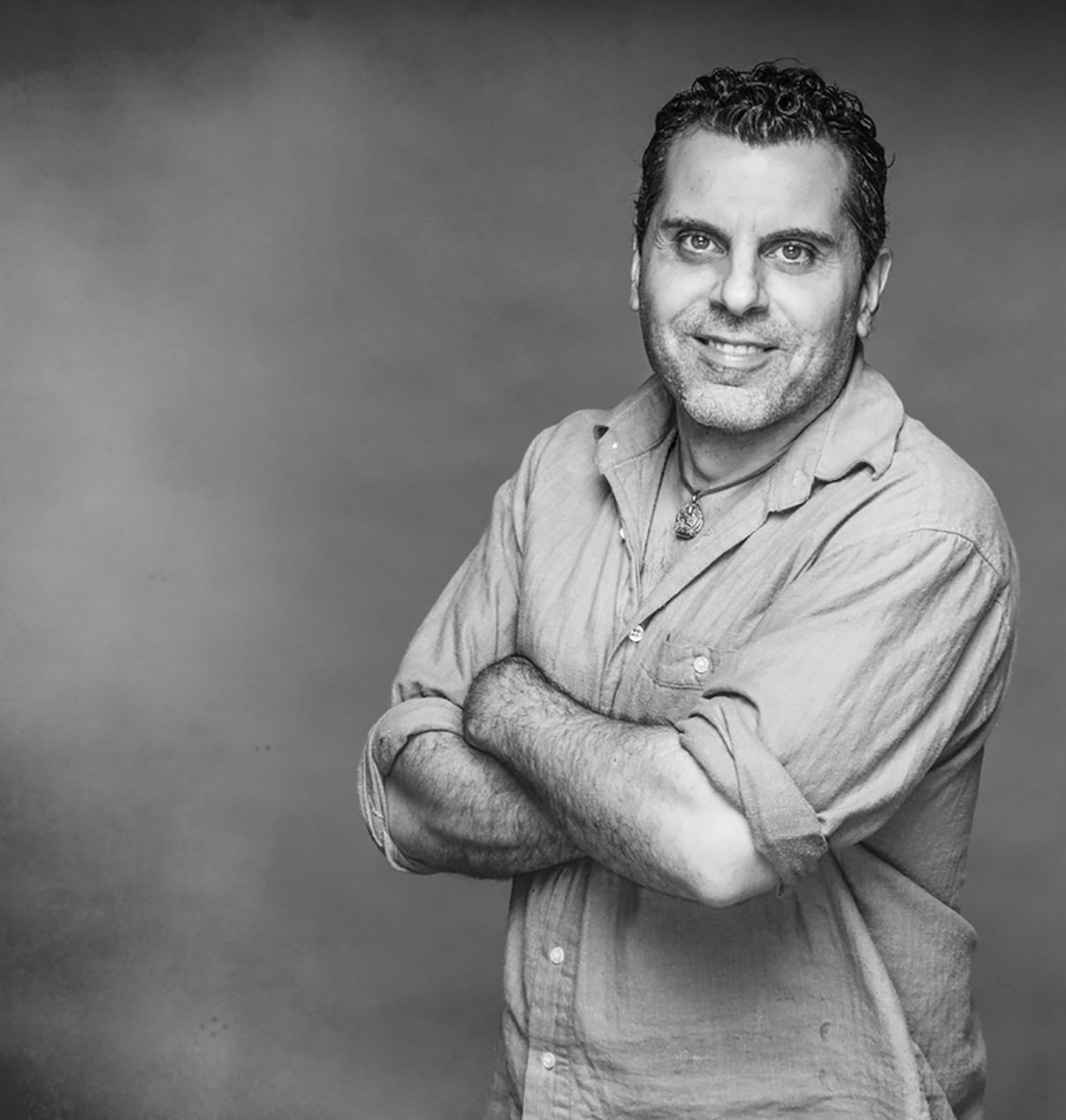 Dean Russo
Art and animals. These two passions define Dean, a Brooklyn, New York-based artist who uses vibrant Pop Art colors and bold abstract patterns to give a voice to his favorite subject, animals. Dean grew up in a home filled with art supplies, and from an early age began drawing cartoon characters, which became a great influence in his later work. After studying graphic design and fine arts at the School of Visual Arts and Pratt Institute, Dean began to paint primarily celebrity portraits, but his two Cocker Spaniels became his greatest inspiration. "They would sit at my feet every night, so one day, I decided to paint them."
Dean starts his paintings with the eyes, because, as every animal-lover knows, the eyes are the most expressive. Dean's main subjects are dogs, with pit bulls representing the majority of his work. "Pit bulls are a misunderstood breed, and I'm just happy to be able to get the message about animal rescue out there." Dean Russo Art Studio has a sincere dedication to animal rescue, and has participated in charity auctions, donations and fund-raising events to raise awareness and help out in the animal welfare community. Dean hopes to convey the care and devotion of animal-lovers of every kind, from dogs and cats to horses and beyond. He has a wildlife series in the works, as a way to support the countless animals on the verge of extinction. Through inspiring messages and bright prints, Dean Russo's work is sure to brighten anyone's day.
COLLECTIONS BY THIS DESIGNER