Our QT Fabrics team extends beyond our employee-owners. We work with creative and dedicated artists to expand our in-house studio talent. We are committed to providing an array of collections suited to many different styles. Collaboration is the QT Fabrics way!
BROWSE DESIGNERS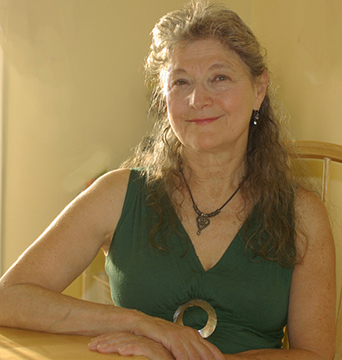 Rosiland Solomon
With an abiding love of nature developed roaming through the lush green fields, forests and streams of an Ohio childhood, Rosiland Solomon has always specialized in illustrating and designing nature-centered art.
The artist began her career as an illustrator of science and reading textbooks. After illustrating 13 children's books and countless textbooks, she broadened her career to include advertising and publishing clients as diverse as Disney Advertising, Galoob Toys, Random House, Scholastic, Kensington Computer Products, Hampton Brown Publishing, Carnation, and Picture Window Books. She has even illustrated a Tarot Deck!
Originally trained in illustrating in gouache at an airbrush movie poster studio in Hollywood in the 70's, Rosiland moved on to working in more of a mixed media style. Now she generally works with her favorite paint brushes in Photoshop, in a technique that retains her hand-drawn style to create work that is gently and sweetly realistic.
The artist is represented by Porterfield's Fine Art Licensing. Her work has been licensed broadly, including wall décor, puzzles, quilting and home fabrics, cross-stitch and a wide array of crafts products, cards and many forms of paper products, and home décor products both here and world-wide.
COLLECTIONS BY THIS DESIGNER