Our QT Fabrics team extends beyond our employee-owners. We work with creative and dedicated artists to expand our in-house studio talent. We are committed to providing an array of collections suited to many different styles. Collaboration is the QT Fabrics way!
BROWSE DESIGNERS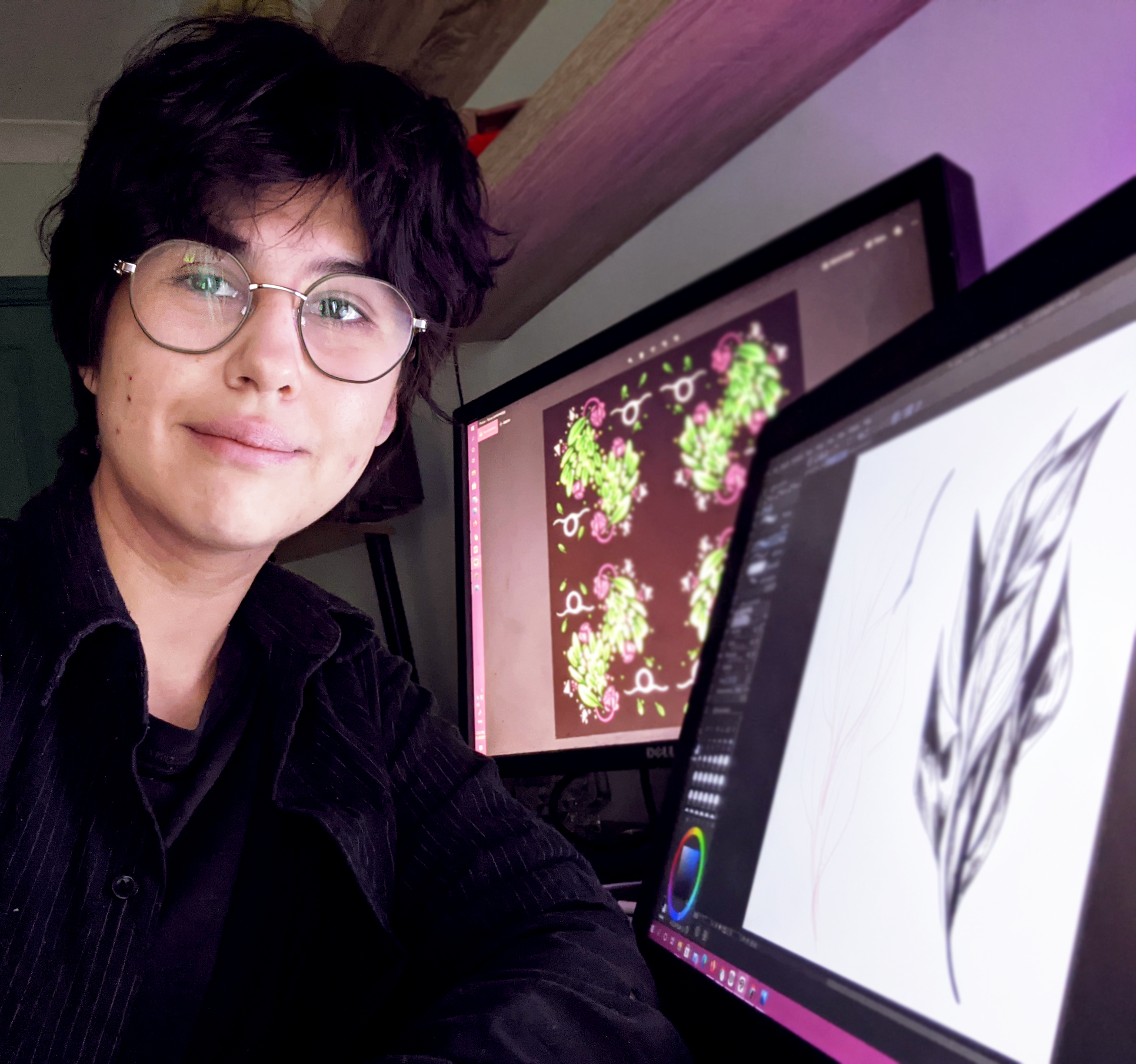 Arvee Gibson
Arvee Gibson is a multimedia Artist from Sydney Australia, Arvee's work is centered around
character art and abstract patterns. Reimagining existing stories and concepts we are familiar
with in the everyday and breathing new life into them with a different perspective, Arvee's aim is
to create work that inspires curiosity and delight
Drawing influence from Abstract Art to Tattoo Flash, Arvee's work is distinguished by the use of
capturing the personality of a character or evoking a mood with colour.
Arvee Gibson is represented by Artshine Industries, Arvee's work has been exhibited
internationally and locally at Trade shows including, Surtex New york and Reeds Gift Fair
Sydney. Arvee has exhibited work individually 'HighLight Zodiac Collection' locally in 2020 with
Artshine Galleries.
Arvee's work has been Licensed with Artshine Playground, KaceArts and QT fabrics with a
diverse range of clients from Lifestyle to giftware, Wall Art decor and Fabric Manufacturers.