Our QT Fabrics team extends beyond our employee-owners. We work with creative and dedicated artists to expand our in-house studio talent. We are committed to providing an array of collections suited to many different styles. Collaboration is the QT Fabrics way!
BROWSE DESIGNERS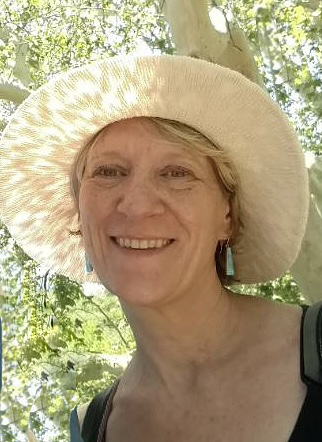 Tina Cordia

I am a designer and artist working from my home studio in the Texas Hill Country near Austin. Early in life I developed a love of arts and crafts. My insperation came from a love of nature and the outdoors growing up in Northern California where our family vacations were spent camping, hiking and boating in the Sierra Nevada.
Early on my desire was to go to art school. My creative journey was sidetracked when I was told that art was a hobby and not a profession. I went to Mercer University and earned a Doctor of Parmacy degree. I worked in that field for many years but my inner artist was screaming so loud to get out that I left that profession behind to pursue my dream of being a designer and started Cordia Designs. It started as an interior design business where I did everything from designing and renovating homes, to sewing custom draperies and soft furnishings for clients. Change happens, things evolve and eventually it was my love for art and textiles that stuck, leading me to open a fabric and quilt shop. Years later my creative side eventually got suppressed again in the daily grind of operating a retail business. Once again the inner artist was screaming at me to be let out. I knew I didn't want to go back to interior design so I tapped the drawing and rendering skills I developed when I was taking interior design classes. I began to experiment with watercolor and ink, but also discovered digital drawing and painting on my iPad. I took it upon myself to learn about fabric printing, surface design and the digital tools necessary to get my art on to products. I closed my brick and mortar shop in 2020 and brought it all home to my basement. I like to call it my design laboratory where I'm surrounded by art, fabric, sewing machines and all the necessary tools for living a creative life. Fast forward to the present, my husband and I love to pack up our camper, take the dog and hit the road for a vacation. Much of my inspiration comes from the scenery and experiences during our travels. Most days you will find me in my studio creating, with my dog Ellie curled up nearby.
Instagram: www.instagram.com/cordiadesigns
Facebook: www.facebook.com/cordiadesigns
COLLECTIONS BY THIS DESIGNER