Our QT Fabrics team extends beyond our employee-owners. We work with creative and dedicated artists to expand our in-house studio talent. We are committed to providing an array of collections suited to many different styles. Collaboration is the QT Fabrics way!
BROWSE DESIGNERS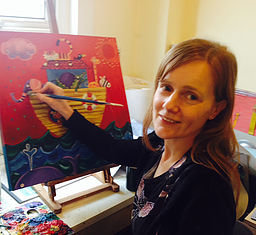 Emily Skinner
I live in London and work as a freelance illustrator and artist.
I enjoy painting, selling artworks at markets and through an online gallery, as well as using digital media such as Illustrator and Photoshop.
I studied Animation at The Royal College of Art and worked in the animation industry on short films and commercials before focusing more on my illustration work after the birth of my first child. My work has included commissions for educational books, posters, phonics cards, advertising, greetings cards, activity books, and a collection of paintings for a children's hospital ward.
COLLECTIONS BY THIS DESIGNER