Our QT Fabrics team extends beyond our employee-owners. We work with creative and dedicated artists to expand our in-house studio talent. We are committed to providing an array of collections suited to many different styles. Collaboration is the QT Fabrics way!
BROWSE DESIGNERS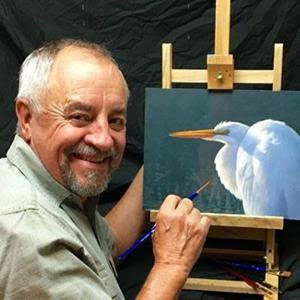 Larry Zach
ldn vekttap
naltrekson/bupropion
go
naltrekson alkoholisme
A deep love of nature is the underlying theme in Larry Zach's life. Born in 1946, Larry spent countless childhood days exploring his family farm and the Iowa River bottoms of southeast Iowa.
After graduating from Iowa State University in fish and wildlife biology, Larry served as a combat infantryman in Vietnam, where, among other honors, he earned the Bronze Star of Valor. Even in Southeast Asia, he never lost his fascination with the natural world. In the jungle he collected tropical butterflies using a mosquito head net and jungle vines. Each new specie was folded in toilet paper, stored in a discarded grenade canister, and shipped back to Iowa.
Following Vietnam, Larry studied science education and museum techniques, earning a master's degree at the University of Iowa. For 18 years he taught middle and high school science in Ankeny, Iowa. From establishing a school prairie to teaching students the art of taxidermy, his goal was to encourage respect for nature and love of the outdoors.
The beginning of Zach's career as a wildlife artist can be traced to his painting of wood ducks being selected as the 1984 Iowa Duck Stamp contest winner. Several times he was named Artist of the Year by Iowa Ducks Unlimited, Iowa Pheasants Forever, and the Iowa Wild Turkey Federation.
Zach is an avid conservationist. His artwork has raised millions of dollars for conservation groups, including Pheasants Forever, Ducks Unlimited, National Wild Turkey Federation, Rocky Mountain Elk Foundation, Quality Deer Management Association, Whitetails Unlimited and many others.